Welcome to Oriental Motor's "Engineering Notes" Blog:
Products and technology are only valuable when coupled with skilled people and services to support them. ORIENTAL MOTOR U.S.A. CORP. has dedicated over 33 years to establishing a service and support system to better serve customers. It is our goal to provide the best product and service from the design phase, through the sale and beyond.
Our blog will feature:
Introductions to New Products and Technology
Application Examples, Improvements and Problem Solving
Tips and Recommendations for Motor Selection, Installation and Use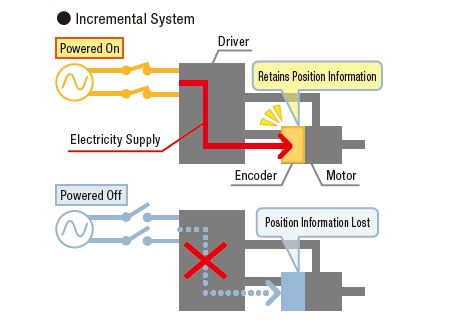 The terms "absolute" and "incremental" comes up frequently in the world of position control. The exact meaning changes according to the context they are used in. For example, absolute and incremental motion can refer to the type of motion done by the motor either by relating it to the absolute home position or the last known position. Absolute and incremental feedback can also refer to the type of feedback device being used with the motor. In this blog post, we will focus on the feedback system and hopefully clarify some differences for you.
Read More
Topics: Stepper Motors, Absolute Positioning, Alphastep Hybrid Control, Linear & Rotary Actuators, VIDEOS