Welcome to Oriental Motor's "Engineering Notes" Blog:
Products and technology are only valuable when coupled with skilled people and services to support them. ORIENTAL MOTOR U.S.A. CORP. has dedicated over 33 years to establishing a service and support system to better serve customers. It is our goal to provide the best product and service from the design phase, through the sale and beyond.
Our blog will feature:
Introductions to New Products and Technology
Application Examples, Improvements and Problem Solving
Tips and Recommendations for Motor Selection, Installation and Use
Proper sizing of a motor requires that 3 criteria must be met: torque, load inertia, and speed. For the first part of this Motor Sizing Basics series, I will be explaining what load torque is, how to calculate it for specific application examples, and how it fits into the torque requirement for the application.
Read More
Topics: Conveyor, AC Motors, Stepper Motors, Alphastep Hybrid Control, Linear & Rotary Actuators, Speed Control, Motor Sizing, BLDC Motors, Servo Motors, Rotary/Index Tables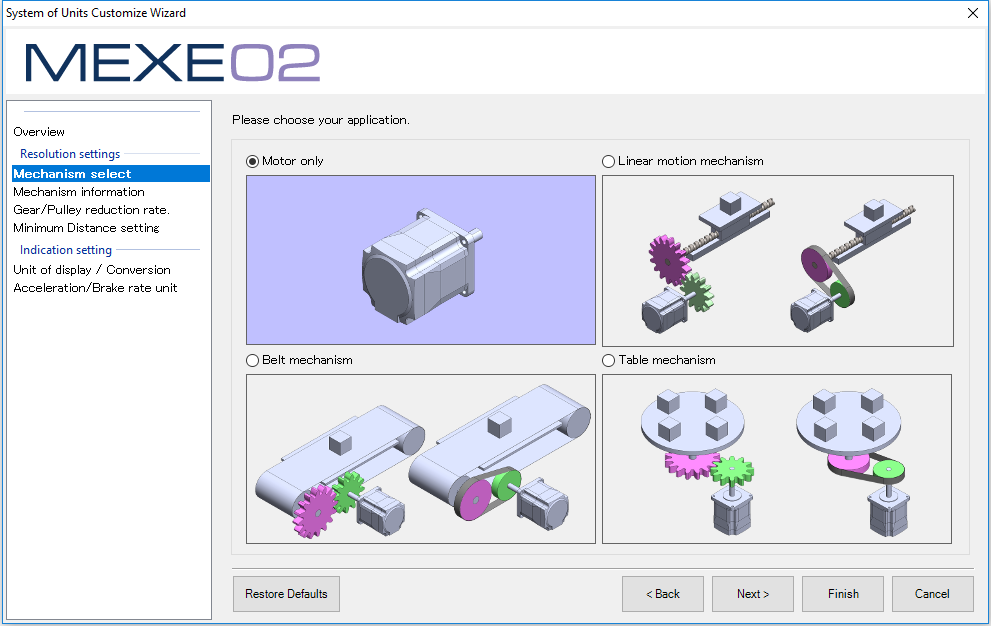 The MEXE02 support software is a universal motion control and monitor software used with many products from Oriental Motor, such as the stepper motor drivers from AZ Series, AR Series, and RK2 Series, or brushless DC motor drivers from BLE2 Series and BX2 Series. This post is useful for first-time users to gain a quick understanding of the software and what it can do.
Read More
Topics: Stepper Motors, Linear & Rotary Actuators, Speed Control, VIDEOS, BLDC Motors, Software, Servo Motors