Welcome to Oriental Motor's "Engineering Notes" Blog:
Products and technology are only valuable when coupled with skilled people and services to support them. Since 1978, ORIENTAL MOTOR U.S.A. CORP. has been building a service and support system to better serve customers. It is our goal to provide the best product and service from the design phase, through the sale and beyond.
Our blog will feature:
Introduction to new products and technologies

Motion control basics and application examples

Tips for motor selection, programming, and troubleshooting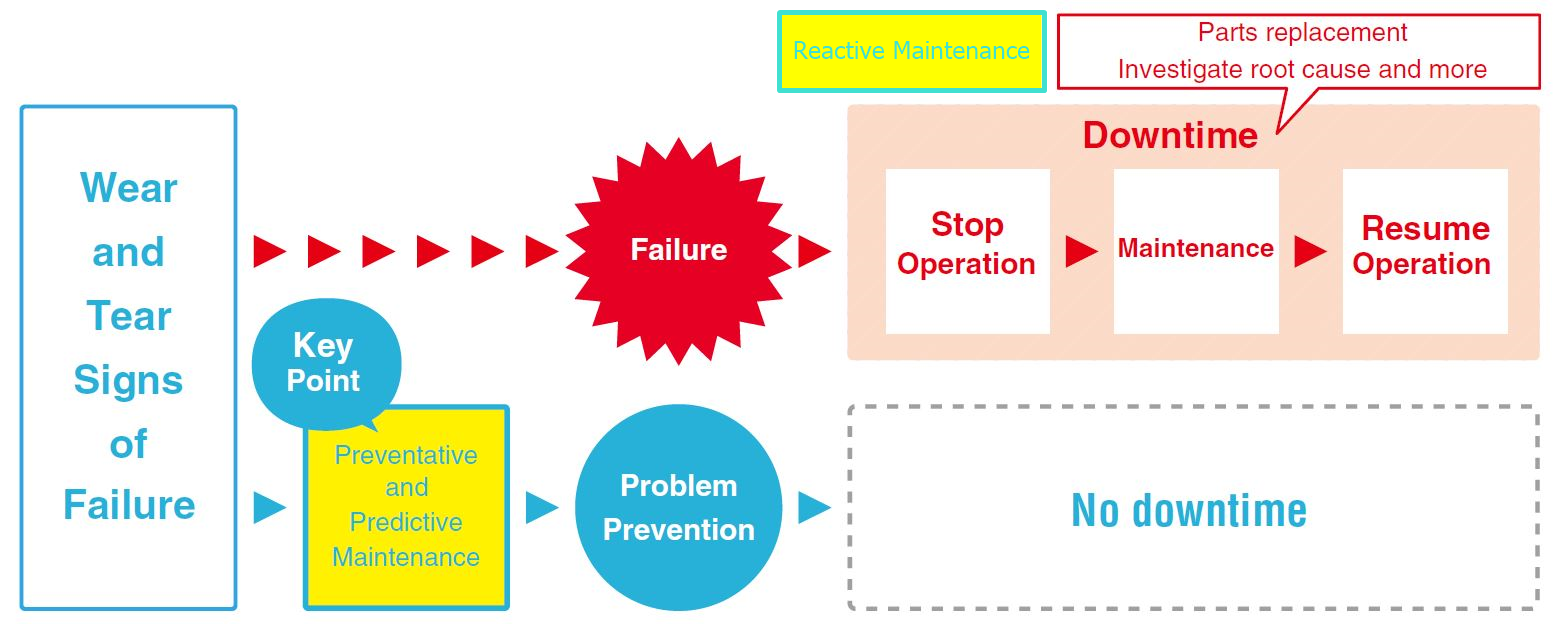 Along with the advancement of industrial technology, maintenance methods of motion control components of a machine, such as motors, drives, and sensors, have also evolved. Which method is the most efficient?
The most common method of maintaining a machine after a failure has occurred was the traditional reactive maintenance method. Realizing the need for improvement, maintenance personnel started to estimate life and replace motion control components before they fail. This is called the preventive maintenance method. More recently, with the advancement of IIoT (Industrial Internet of Things) and real-time availability of status data, another method was born - the predictive maintenance method.
The three maintenance methods have the same goal of eliminating machine downtime, but only one does it more efficiently.
Read More
Topics: Stepper Motors, Linear & Rotary Actuators, VIDEOS, Network, Application Examples